NOOK + MR.BEAN=fuuny :D



HEJ!! HELLO ARE YOU FAN CLUB MR.BEAN ??


HAHA I LOOK LOOK HE ON THE MOVIE SO MUCH !!

HE IS SAY OR PRATA LITEN IN MOVIE IN DONT KNOW WHY ?

NOW I HAVE VIDEO WHEN HE SWIMING POOLO.O

THAT IS LITEN BUT IS SO GOOD I SO FUNNY

HE SCARY SIMHALL HAHA  SAME SOMONE

here you can look about mr.bean http://www.mrbean.co.uk/uk/ just cilk

så now look video vadsågod...












and here mr.bean when they make think on photo shop

they cute hair mr.bean for body somone

so funny hahahahahahaahahahahahaha

---
hej! friday
hej!!

everyone today i eat 3 time o.o

how fun!! 
 haha    

time  1 in hemkunskap in klass for make food det is pancake

time 2 in luch but time this i eat liten because food i dont like liten

time 3 on liten party friend have make som cake because they will change klass

so today i have food on me so much so i is >>>
 now





 så!!   i have say what i do today


i happy today  and today i run to min buss when i eat food on party finish


do you know what happen o.o




i will missa buss if i run slow haha

how fun if i missa buss i must sit and wait buss again

but haha i dont missa så good i så luckky




haha now finish for today no no not finish only liten i have say i dont know soon i will make what




NOOK

VVV
VV
V



---
ponky pkink :)



DESIGN !!

= WHEN WE HAVE SOMTHING  IS PICTURE OR SOMTHING EVERYTHING WE CAN DESIGN :)

THAT EXEMPLEM HOW CAN WE DESIGN PICTURE SO THEY MIX&MAX

IN PNKY PINK  PICTURE THAT IS ONLY THINK IS SO SUPER SUPER PINK HAHA

EX: TELEPHONE KÄDER KÄNING CUPCUCAKE :) SKO DOCKA THIS THINK

WE CAN MIX&MAX ARE YOU REDY FOR SEE SWEET PICTURE THAT IS  GOOD SO MUCH :p



SUPER PINK ............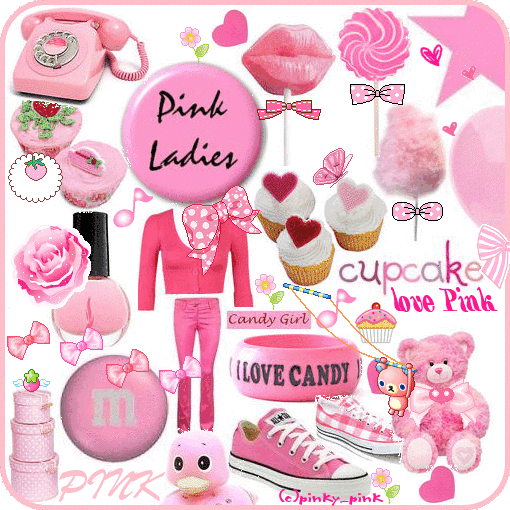 SO EASY IF WE KNOW HOW!!

---
DO YOU KNOW ?? WHY ...



DO YOU KNOW WHY GIRL LIKE MAKE THINK WHEN TAKE PICTURE ??


that i dont know everything but i like make that think when i take picture

1 take  hand up and make only 1 pinga on mount
 det in picture :)

2. take hand up and make
 o.o det in picture

i dont know why ??

i cant know when i take pictute then min konto hand will upp

no!! i do not think on all time i must take hand up and then i must make then think same picture

............................................ maybe  what ??...............................

only dont know haha i just say why ?? i musy make that i dont know o.o


look pictute exemple i have make


DET IS MY PICTURE I HAVE MAKE THINK ON KONTO HAND HAHA O.O






why must make ??


---
STYE HAIR




hej !!  again

now we kan look higligth hair

i have my hair 2 colour o.o just black and blan

i like so much and that i have picture for look :)

is friend mama make to me o.o

i want have my hair is  black and pink :)

that i want !!

THAT IS MY HÅR NOW


---
hej!! mår inte bra igen!!




hi

i dont feel good from sick
i get hrut from hals
and today so i dont go school again so i was lig on bed on the time think if this is good haha:)
but is funny when i sick because when do somthing feel angry everything that is me when i sick
haha and i sick in body dont sick in hunud )) just say so every one know haha
because no 1 when sick when fryber they dont get angry when they make somthing but me...
get angey somtime when i do somthing and is was not good then get angry so much

ok so today is not good now klokan is 15.44 i still on bed

bye bye if have somthing then i will skirv more :)



this is me today was vakna firt :)

and moris is name pappa dog :P
---
mår inte so bra
Hej!! idag jag mår inte bra jag är fryber :(
---
jumbling tower o.o





hej hej !!

yesterday on nigth i have play game name .. jumbling tower :) with my brother


is funny so much i think everybody have pay game that

is was when they tappa my heart is tappa on the floor too


maybe today we will play agin


is funny :) (buy from ullared *again :P)


come look !!





more picture look linjal and tower how long

v
v
v
v
look!!




---
måra bild !!




i have paint papper  .

I was paint käder for prinset

i dont know if thei is really good

but i like paint so much :P


i have picture ..

1..




2..


v
v
v
v
v
v

haha finish :)


3...
---
HELLO EVERYBODY :)



Hello today im find :)

today i happy :)

and today is i vakna late liten mama say everyday to vakna me

mamma: nook vakna nu!!

nook: 5 minuse :P

mamma:ok then jag  inte säg igen

nook............zzZZ

mamma:nook jag går nu hejdå

nook:mamma okej okej jag vakna nu vänta

hahahahahahahahaahaha


DET ÄR JAG I DAG !!



'




---
måndag!! :)
HEJ!!

i dag jag går i skolan på moron har liten snö

men inan de har rain det dåligt nu

men det ingenthing för mig :)

jag kan går men.. ska kommer lamra

DET ÄR JAG FÖR IDAG!!







 så jag idag är bra
---
nook enjoy

hej!!

det är jag

min enjoy är sitta och spela comp

titta käder på comp

titta på bild för jag kan ta till min blogg

älska dig blogg.se














det är jag när spela comp inte bra inlten därför har sol så mycket




---